Best Restaurant in Bangalore? Shreedevi Andhra Cuisine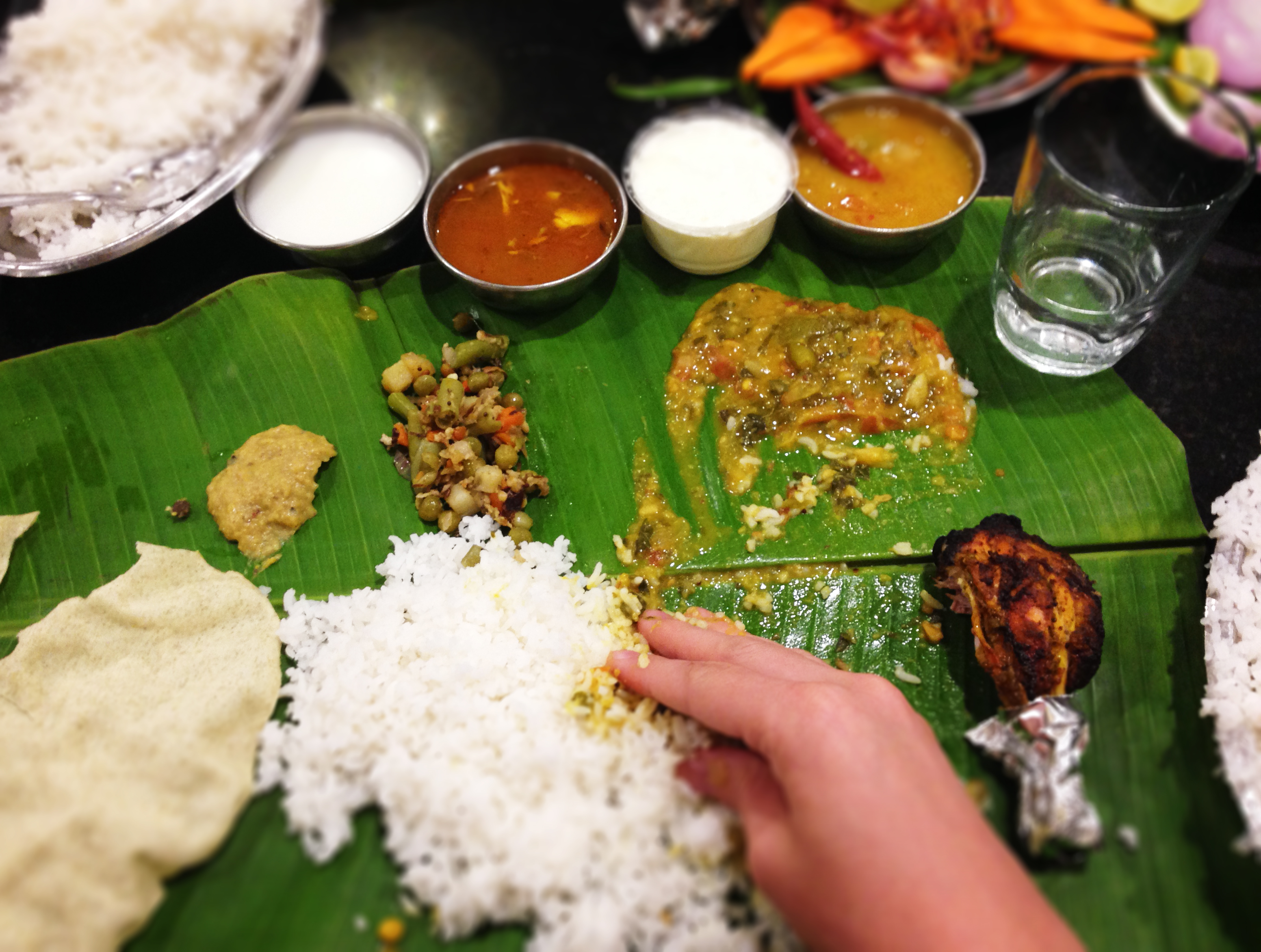 RECENTLY my friend, Rem, came to visit me and Austin in Bangalore. He has three years of experience living in many different parts of India, but he swears the best restaurant he has ever been to in India is Shreedevi, an Andhra restaurant in Indiranagar.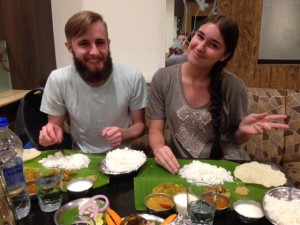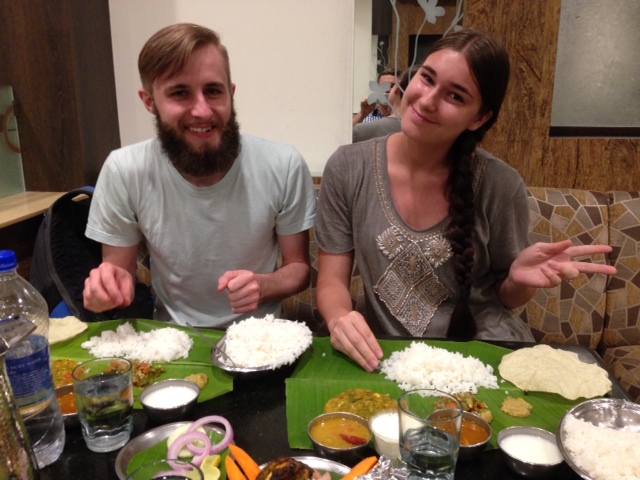 There are hundreds of top restaurants in Bangalore, but now I too am converted to Shreedevi. I think Shreedevi is one of the best restaurants in Bangalore because of the service, the taste, and the price.
My favorite entrée to order is a mini meal for 110 rupees (~$2). The meal comes with rice, papid, seven kinds of scrumptious sauces, and creamy curd. They serve the meal to you on a large banana leaf, bringing out refills as you mix and eat the food with your right hand. I prefer to have the curd (a good end to the meal to calm the spice and aide with digestion) with sugar so it tastes more like a yogurt.
The food is most savory and delicious during lunch on Sunday when the restaurant is busy and the sauces are piping hot and fresh, though the food is tasty at all other times as well. The curries and sauces are also different each time, ensuring that people (like me) can come weekly and never have the same meal twice.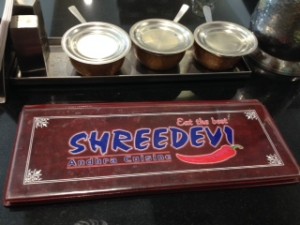 If you are in Bangalore and you're looking for a good Andhra Indian restaurant around Indiranagar, Shreedevi is worth checking out. They even do takeout orders!
Address:
Shreedevi Andra Cuisine
22, 80 Feet Road
Indiranagar, Bangalore
More Info:
Hours: 11:30 to 4:00, 6:30-10:30
Phone: 080 25283499 and 080 25283299